Cincinnati Reds Opening Day Game
Published or Updated March 25, 2019
Location: United States
Sport: Baseball
Level: Professional

Event Type: Event
First Held: 1882
Next Up: 3/28/2019-3/28/2019
When and Where: every April in Cincinnati, OH


The Cincinnati Reds are baseball's first professional team and are the only franchise that opens each year at home. Opening Day in Cincinnati has become an unofficial holiday, and bosses and school principals gladly look the other way if one of their charges has a ticket and skips out for the day.
read

more
Event Photos
Discussions
+ Start a new discussion
Watch the parade on Main street
May 16 2010 While You're There
Articles and Bookmarks
Articles
Facts and Links
Cy Young, Grover Alexander, Waite Hoyt, Dizzy Dean, Johnny Vander Meer, Robin Roberts, Don Drysdale, Juan Marichal, Tom Seaver, Phil Niekro and Steve Carlton have all started on Opening Day in Cincinnati.
Home Sweet Home -- The Reds are the only MLB franchise to open each year at home.
The Findlay Market Parade has been run on Opening Day in Cincinnati since 1921.
Henry Aaron tied Babe Ruth's home record in Cincinnati on Opening Day in 1974.
Links
Quotes
"This (Reds' Opening Day) for us is the real opening day of baseball in North America. I know they were in Japan last week, that doesn't count. Something happened Tuesday night, but that's not real baseball. This is the real opening day for the baseball season, and Major League Baseball, and these great Americans of ours."
Nationally syndicated radio show hosts Bob and Tom
" ... the citizens celebrate with the same display of annual ardor that lapsed Christians save for Easter."
Frank Deford Sports Illustrated
"Cincinnati has traditionally been the showcase season opener ... nothing else has the glitz of the Reds and opening day. It's sacred."
USA Today
"It's a holiday—a baseball holiday! Ain't no other place in America got that!"
Sparky Anderson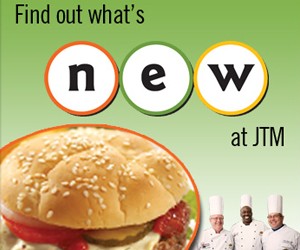 Cincinnati Reds Opening Day Game has:
9 Fans

Here are a couple:

Joshua
Johnson

Bradley
Garwood

Andy
Sloan

Ray
White

JP
Owens

Jonathan
Poma

Tom
Walsh

Lauren
Russell