Big Weekend for TUSL.com Events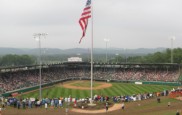 The second last weekend of the summer is a great chance to catch some of the world's top sporting events. In Los Angeles, the 51st Manhattan Beach Open runs at the the Manhattan Pier today through Sunday. The Little League World Series finishes up its eleven day run with the championship on Sunday in Williamsport, PA. In upstate New York, the 142nd Travers Stakes will be run at the historic Saratoga Race Track. Bristol Motor Speedway hosts its second and final NASCAR event of the season tomorrow night under the lights. The IAAF World Championships in Athletics gets underway ...
---
Nine Must See Baseball Experiences!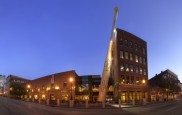 With the Little League World Series beginning this week, we thought we would feature nine can't miss baseball events and venues, with a catch. We went off the grid and looked at events that don't involve the major leagues to find our nine favorites. No World Series or All Star Game; no Wrigley or Fenway; but nine events and places that every baseball fan should experience. The Little League World Series (#49 on The Ultimate Sports List) -- Since 1947, the world's best little league baseball teams – players 11, 12 and 13 years old -- have gathered in ...
---