Ten Events Added to the 2011 Voting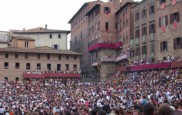 Ten events have been added to the voting for The Ultimate Sports List 2011. They include three world championships, two stadiums, a horse race, a track and field event, a baseball game played at night with no lights and a hot dog eating contest. They are: Ben Hill Griffin Stadium at the University of Florida The Big East Men's Basketball Championship, New York, NY The FIBA World Championship The FINA World Aquatics Championship The World Equestrian Games The Midnight Sun Game, Fairbanks, AK Nathan's Hot Dog Eating Contest, Brooklyn, NY ...
---
Nominations for The Ultimate Sports List 2011!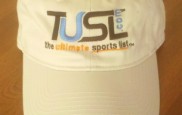 We will beging voting for the 2011 version of The Ultimate Sports List late next week and are taking nominations for events and venues to be included in the voting. In addition to the 150 events on the 2010 List, the events below will be included. Is their an event you think should be considered? Send the events and venues you would like to nominate for the 2011 List to nominate@tusl.com by next Thursday, May 5. The first five nominations that we receive and include in the voting will receive a new TUSL.com baseball cap pictured below. The 2011 Nominees: A Harlem ...
---