Coming April 6: The Ultimate Sports City!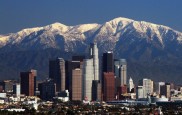 First we gave you The Ultimate Sports List, the world's top 150 sporting events as voted by sports fans around the world. Then, using our My Passport feature, where fans check off the TUSL.com events they have attended and receive points based on the number and rank of those events, we announced The Ultimate Sports Fan, the person with the most Passport points. On Wednesday, April 6, using the same logic from our My Passport feature, we will announce The Ultimate Sports City,or that US city which has accumulated the most points based on the number and rank of the TUSL.com events it has ...
---
SeatGeek: Our New Ticket Partner!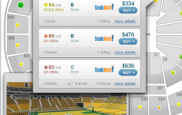 We are excited to announce that SeatGeek is now the official ticket partner of The Ultimate Sports List TM. SeatGeek is a ticket search engine, pulling in pricing from all the major secondary ticket markets and helping their customers find the best tickets at the best prices for a particular event. In addition, the company's Deal Score™ and forecasting technology provides fans with the buying intelligence needed to find the best prices from trusted secondary ticket markets and alerts them of the ideal time to purchase. Through a partnership with Fanvenues.com, SeatGeek ...
---