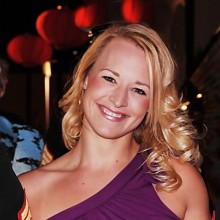 About Me
The first prime-time female sports talk radio host in Cali history... I love football, laughter and ice cream and in that order.
I'm a Big Fan of:
College Basketball
College Football
Golf
High School Basketball
High School Football
High School Hockey
Pro Baseball
Pro Basketball
Pro Football
Ultimate Fighting
My Sports Bucket List
My Passport
Forum
Julie hasn't started contributing.