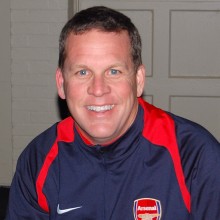 I'm a Big Fan of:
College Basketball
College Football
College Hockey
Golf
High School Basketball
High School Football
Pro Baseball
Pro Football
Soccer
My Sports Bucket List
My Passport
Forum
A Hall of Fame Trip
The National Baseball Hall Of Fame General September 15, 2010
Betsy: Great piece! I made the same trip fourteen years ago from Albany. I was struck by what a beautiful city Cooperstown is; worth a visit on its own. I was there in ...